PROFESSIONAL COMPUTER
SERVICES WITH RESULTS

At J&J Computer Services Inc., we aren't computer geeks; however, we are IT professionals with a serious side when it comes to technology and computer repairs. You might call us light hearted computer physicians, minus the expensive malpractice insurance. J&J Computer Services Inc.has been servicing Charlotte and Pineville's Commercial, Government, and Residential customers for over three decades. Our goal is to make the customers experience an enjoyable one as though we are that customer.. How do we do this? Simple, we make sure your computer or network is up to date as far as technology, updates and taking care of any problems that are current and problems that may rise in the future as far as your Hardware and Software Applications. J&J Computer Services Inc. is now one of the most trusted names in Computer and Network Consulting, maintenance, and repair.
Operating since 1988, we have a solid reputation when it comes to diagnosing computer or network issues and finding solutions that bring things back to the good. Everyone on staff has their specialty but we also work in teams - a benefit to clients. We manage to do jobs faster and ensure they are done right as though we are working on our very own systems.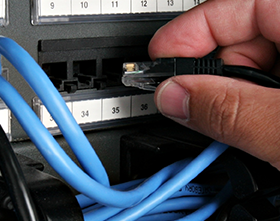 We speak plainly, are honest, and provide results that don't cost a fortune. With a small office, on-site services, and remote services available, we are better able to serve you and your schedule.
Contact us at (704)542-6254 to speak to one of our computer technicians about what is going on with your computer.